Our team of HVAC experts provides fast emergency response in Ottawa.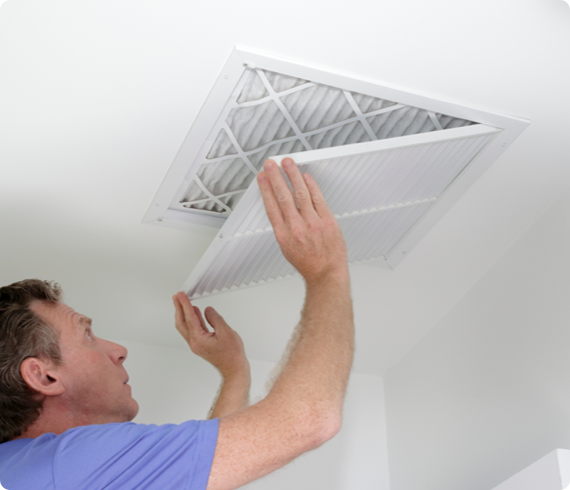 Dion Comfort's Emergency HVAC Service
Heating and cooling system emergencies are bound to happen, regardless of how well you maintain them. If you are experiencing issues with your furnace, air conditioning or other heating and cooling systems, Dion Comfort is here for any emergency services needs. Get in touch with our team and we will dispatch our technicians to your location as soon as possible.
Ottawa's Trusted HVAC Technicians
24/7 Emergency HVAC Service in Ottawa
HVAC emergencies can happen suddenly and it is important to deal with the issue as soon as possible. That is why Dion Comfort is happy to offer 24/7 emergency HVAC emergency services in the Ottawa area. We are dedicated to our customers and ensuring your safety and the safety of your family is our top priority. Call Dion Comfort immediately if you are experiencing an HVAC emergency.
What Our Ottawa HVAC
Customers Are Saying
Our furnace broke down a few days before New Year's. I called Dion Comfort and they immediately dispatched a technician. We were up and running in no time at all. Excellent service! Thank you!
Rolland M.
The service afforded to us as new home owners (facing a modest heating emergency) by that of Dion Comfort and specifically the controller (Dee) and onsite technician (Malcolm) was beyond superb.
I caught myself thinking on multiple occasions throughout our emergency request and fulfillment thereafter how incredibly proactive, transparent, efficient and effective these representatives of Dion Comfort were and the level of genuine care put forth in our favour.
We entered this nightmare scenario on edge, anxious and perplexed. Dee and team were able to provide us with peace of mind nearly immediately upon our service request and not only did so but delivered on their assurances in spades.
I/we would highly recommend Dion Comfort to anyone seeking HVAC services, they have gone well beyond the call of duty for us and as a professional in client relationship managing it is obvious that this was not a one off scenario, they are truly vested in the best interest and outcome for their clients.
Our sincere gratitude and thanks to Dion Comfort, Dee and Malcom.
Shane C.
Replaced both our AC and furnace with Dion. They did a very neat job, very professional. I contacted them about a few details and they quickly came to touch up those concerns. Excellent service and fair pricing. I would gladly recommend to friends and family!
Dominic M.
Totally PRO!!!!! Fast , on time. Modern hi tech communications and web tracking and scheduling – messenger and google maps. First class. Office is super friendly and helpful. Love em
Peter J.
Get In Touch With Dion Comfort
Use this form to ask a question or book an HVAC service. For emergency repairs for furnaces, water heaters or air conditioners, call us ASAP, 24/7 at
613-301-1333
.